The Private Equity Comprehensive Package is 10X EBITDA's crown jewel service. In terms of pricing, please budget a month's worth of salary.
For the last 3 US pre-MBA on-cycle processes (2024, 2023, 2022), every single one our on-cycle clients in this program who were Investment Banking Analysts at bulge brackets or elite boutiques received offers from private equity megafunds and upper middle market firms. Yes, you read that correctly. 100% our Private Equity Comprehensive Package clients from these banks got MF and UMM private equity offers.
We have a similarly high quality placement record for the off-cycle process as well as the post-MBA process. For the last 2 years of US pre-MBA off-cycle processes (Summer 2023 and Summer 2024 starts), all of our off-cycle clients in this program who were Investment Banking Analysts at bulge brackets or elite boutiques received offers from these large cap private equity firms as well. Also for the last 2 years of MBA Summer Internship recruiting (Summer 2022 and Summer 2023 internships), all MBA clients in this program received offers to private equity megafunds.
The term "bulge brackets" refers to the following: Goldman Sachs, Morgan Stanley, J.P. Morgan, Bank of America, Citigroup, Barclays, Credit Suisse (now part of UBS), Deutsche Bank, and UBS.
The term "elite boutique" refers to the following: Allen & Co, Centerview, Evercore, Greenhill, Guggenheim, Lazard, Moelis, PJT, PWP, and Qatalyst.
We define an Upper Middle Market private equity firm as those with either AUM >$8 billion or latest fund >$5 billion. We define Megafunds as one of the following old guard PE firms: Apollo, Blackstone, Carlyle, CVC, KKR, TPG, and Warburg Pincus. These are stricter PE definitions than what many professionals use in the industry, but we believe the stricter usage increases our quality of service.
Here's a partial sample of our Comprehensive Package on-cycle clients' placements from 2021 onwards:
Evercore Investment Banking Analyst -> Apollo (Private Equity)
Goldman Sachs Investment Banking Analyst -> Apollo (Private Equity)
Moelis Investment Banking Analyst -> Apollo (Private Equity)
Evercore Investment Banking Analyst -> Berkshire Partners
Morgan Stanley Investment Banking Analyst A -> Blackstone (Flagship Buyouts)
Morgan Stanley Investment Banking Analyst B -> Blackstone (Flagship Buyouts)
Bank of America Investment Banking Analyst -> Blackstone (Flagship Buyouts)
Elite Boutique A Investment Banking Analyst -> CD&R
Citi Investment Banking Analyst -> KKR (Flagship Buyouts)
J.P. Morgan Investment Banking Analyst -> TPG Capital (Flagship Buyouts)
Elite Boutique B Investment Banking Analyst -> Warburg Pincus
…and many more!
When You Should Engage Us
For on-cycle, we begin accepting clients from January of their senior year. Interested clients should retain us as early as possible for maximum competitive advantage.
For off-cycle, we begin accepting clients any time after the end of the client's on-cycle process. You should commence the prep a few months well in advance of you receiving interview invitations. Retaining us for Private Equity Comprehensive Package when you have upcoming interview in 2 weeks would be too late.
Pre-Work
Most, if not all, investment banking analysts use some interview guides and financial modeling courses to do their prep. These are basics and we expect you to come into our program having already done these basics. Our Comprehensive Package builds on top of this foundation.
Happy Clients
Who We Work With
We don't have an "application" process. You don't need to "apply" to work with us. Frankly, we are thrilled and honored that clients put their trust in us. We despise the concept of "applying" to join a coaching service as much as we despise the concept of "applying" to join a college finance club. The whole point of the two is to help candidates succeed, who may not otherwise be competitive. Instead, many college finance clubs nowadays have effectively become highly selective affiliation memberships for those already most favored to succeed. We refuse to become the same. Therefore, 10X EBITDA does not have an "application" process. Many of our clients you see above work at non-GS/MS/EVR banks or went to non-targets / semi-target schools instead of Harvard / Wharton. In these cases, we helped candidates that often appear less competitive on paper outcompete the far more pedigreed peers who are usually favored to succeed.
We work on a first-come, first-serve basis. The first step in our Comprehensive Package is to complete the Client Questionnaire. This helps us better understand your recruiting objectives. As long as we have capacity and we think we can help you achieve your objective, we will aspire to work with you. That means you can go to a non-target, work at an unknown bank and we would still love to work with you. We fill up our slots on a rolling basis. You never need to "apply" to us or demonstrate how you're better than other candidates.
Why 10X EBITDA?
Since our founding, many similar coaching companies have popped up and most of them are volume-driven businesses that try to work with as many candidates as possible. We believe this operating model is highly flawed. Here's just one of these flaws. In order to service as many candidates as possible, the coaching company needs to have as many coaches as possible. However, the vast majority of private equity professionals are simply NOT qualified to be coaches. Just because someone works in private equity does not mean that person knows how to help others to systematically navigate the process and become a great candidate. We know this because we've interviewed and worked with PE professionals who want to join our coaching team. What do the volume-driven coaching companies do? They take maximum advantage of candidates' instinct to use the mere fact that the coach works in private equity as a mental shortcut to assess whether the coach is qualified to be a coach. In reality, the vast majority of private equity professionals are not great coaches. They don't know how to mold candidates in the best way possible. In this sense, these coaching companies effectively become middle-men, pairing candidates with a wide selection of private equity professionals, many of whom should not be coaches.
By contrast, 10X EBITDA is not a volume-driven business: we don't try to accept as many clients as possible. We are a boutique firm with a small but arguably unmatched team that selectively works with only a handful of clients, aiming to deliver the best possible outcome for each. For us, our work is as much of an art as it is business. Coaching the candidates to secure incredible offers is part of this art. To make great art, we're willing to forgo high volume + high profit for low volume + low profit. This operating model is a key reason for our unmatched success in coaching.
Our Coaching Format
Our coaching is done via either phone call or digital communication tools. We occasionally use other tools subject to the coach's discretion. The coaching sessions are usually audio conversations. However, the coach may require video sessions from time to time.
On average, a single coaching session lasts ~1 hour. However, there's no requirement that a single session must be 1 hour in length. It may be less or more. We generally do multiple sessions a week in the weeks leading up to on-cycle interviews. The sessions are spread out to match your recruiting timeline.
In terms of scheduling, we work on weekdays and weekends.
We do not have a fixed agenda that we use for every client as part of this program. This is counter-intuitive and often surprises many prospective clients. How can 10X not have a detailed agenda for the program? That's because the fundamental nature of this program is adaptive to each client's needs and ways of thinking. The key value of this program is in the interactions between the client and the coach, allowing us to re-wire how candidates think. And so each session's agenda is fluid, highly dependent on the discussions of preceding sessions.
Our Price
As mentioned above, please plan to budget one month's salary. That's a small price in the grand scheme of career planning.
Pet Peeves – Please Don't Ask Us This
1) Candidates interviewing for roles in a certain geography asking us if they can work with coaches based in that geography, not for convenience reasons but because they appear to believe the coach would be better acquainted with the interviews for that particular location because the coach is based in the said location. This is a very elementary level of thinking. Please don't ask us this.
2) Candidates insisting to work with coaches of one particular industry (i.e. tech) because they hope to get into the that particular industry group. This is a pet peeve because PE firms are not hiring you for your industry expertise. Just think about your investment banking analyst experience. Let's be real. For those who are in investment banking industry coverage groups, how well do you know the industry you cover? A minority of analysts might know a lot, but the majority probably doesn't even know what the businesses they're working on even does. Your industry knowledge is not the top attraction of your candidacy. Oftentimes, there are more pressing issues around each candidate's profile than industry expertise, which is a distraction. Some might be behavioral. Some might be how candidates think. We want the right coach who will help resolve the most important issues rather than prioritizing the satisfaction of candidates' word association mental heuristic.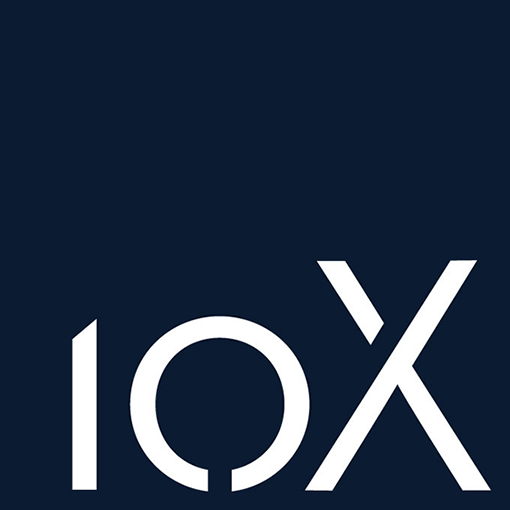 About 10X EBITDA
We are a small team composed of former investment banking professionals from Goldman Sachs and investment professionals from the world's top private equity firms and hedge funds, such as KKR, TPG, Carlyle, Warburg, D.E. Shaw, Citadel, etc. Our mission is to cultivate the next generation of top talent for Wall Street and to help candidates bring their careers to new heights. We're based in the United States, but we have expertise across Europe and Asia as well.