This article is particularly relevant to first year investment banking analysts and management consultants undergoing the North America pre-MBA private equity recruiting process.
The North America pre-MBA private equity recruiting process is a unique phenomenon. Nowhere else in the world and for no other job is the recruiting process structured like what you'll encounter here.
It's opaque – there are various critical steps that will make or break your outcome and candidates often get them right by luck.
It's rushed – from notice of interview to acceptance of offer can be completed in the span of a weekend.
It's competitive – so many high quality candidates (especially since GS has been increasing its Analyst headcount), so few spots.
It's rewarding – successful candidates will land offers that pay ~$300K as a 24-25 year old with exit opps into jobs that pay closer to ~$1mm.
And you should hire us to guide you through the process. Details of our Comprehensive Package can be found here.
Reason #1: Navigating the Process
This is where most people lose the battle before it even begins.
Did you know early in this process, it's largely determined behind the scenes which firms you'll interview with and which firms you won't? Meaning, if you want mega funds but if you failed to navigate the process correctly, you won't even have a chance to interview with them. And if you don't even get invited to interview, it's pretty safe to say that you won't be getting that offer.
That determination is done by the headhunters. When you meet with them, how you present yourself, what you say and shouldn't say to them is an art and science by itself. Some of them are very judgmental. They'll be super nice to you, but what they're jotting down on their computers could be wildly different. And their judgment matters. A LOT. It determines whether they put you in front of their clients at all, and if so, which clients. The megas or the middle market ones? Should they feed you to the ones that are recruiting in January or can they save you for their off-cycle clients?
To put it bluntly, most bankers and consultants will mess up here. Speaking from first-hand witness, plenty of first-year Goldman analysts gather around in the conference rooms wondering why their phones are radio silent when the process is basically a fire drill with non-stop communications and peers have been interviewing.
The headhunters running the North America pre-MBA private equity recruiting process hold massive power over your recruiting outcomes. This is NOT typical of headhunters. Only for this process in America because how they're engaged by the private equity firms. Also, some partners at the headhunter firms are related to the guys who run the mega funds. That helps.
Clients of our Private Equity Comprehensive Package will benefit from our insider expertise. We've gone through the recruiting process ourselves and we've communicated with the headhunters from the hiring side of the table. We'll teach you how to navigate this process and make the right impression to the headhunters.
Reason #2: Tackling the Interview
I want to put this explicitly and bluntly so there's no confusion. Private equity interviews are not like investment banking interviews. Don't expect the interviewer to make their hiring decision based on questions like "How will $10 of change in D&A affect the 3-statements?" That should be common sense by now.
Bankers and consultants simply don't know how to interview for private equity.
It's the truth.
Let's think about the investment banking interviews you went through in college first. The interviews will consist of behavioral and technical questions that assesses your knowledge of the job you're interviewing for and how you'll perform in that role. So even though you went to a liberal arts school with no exposure to investment banking, you're expected to demonstrate significant knowledge of the investment banking analyst job to get that job in the first place.
This is just how the world works.
Likewise, the PE interviews are trying to assess your knowledge of the Associate role and your ability to perform that role, even though most bankers and consultants have no idea what that role entails and the knowledge required. And the knowledge required to perform the PE Associate role is very different from that of an Investment Banking Analyst.
As an Investment Banking Analyst, you're expected to have a solid understanding of corporate finance and know how to model. The numbers are given to you through the research report or by management and your job is to build the right model infrastructure and link them up correctly. That's essentially your job.
As an Private Equity Associate, that's just the basics. You're in the Olympics now. Modeling is beginner stuff. It's a requirement to do the job but nobody's going to hire you just because you can model. You also have to demonstrate the ability to think through the business operations and talk intelligently about the business models and how the numbers tie together because of the operating structure. That's something the management consultants are familiar with but completely foreign to the bankers. Another example is that you have to think through the investment risk reward dynamics, whereas in banking they just teach you that anything above 20-25% IRR is a good deal. Another common myth they teach you in banking is that interest expense is tax-deductible. In reality, there's a lot more variables that determine whether a particular interest expense is in fact deductible. Bankers just don't know how to think through these. Don't blame you – the banks don't teach you how to do this in training because the advisory job doesn't entail it.
But fair or unfair, the private equity interviews will ask you questions on these topics that you've had little to no exposure to in order to assess you ability to perform the PE Associate role (just like the investment banking interviews will ask you technical / modeling questions even though you're in college and have never done the job). This is why we often see candidates leaving the interview thinking the questions are a bit unfair. "How would I know this? I've never done this in banking before."
And this is where most candidates get eliminated. You can be top-bucket at your bank but if the middle-bucket guy next to you can demonstrate the ability to think like a private equity investor better than you can in the interview, the offer is going to him. Not you. Top-bucket has little to no meaning in the context of PE recruiting because it's not a standard data item that firms ask for given the timing of the process.
Through our Comprehensive Package, we'll prep you for these interviews. We're a team of PE megafund associates and as an institution, we have extensive knowledge that you can't find anywhere else. We'll build up your knowledge and coach you through the interviews so that when the real thing comes around, you'll be ready.
Reason #3: Level the Playing Ground with Advantaged Peers
PE is a very clubby scene. Everyone knows each other. Worse, the first year PE associates are often mentors or close friends of certain first year bankers / consultants undergoing the recruiting process. They usually know each other from 1) school and 2) junior year summer internship, where the current first year had interned for the PE associate back then.
This means these lucky first years will have an innate advantage because they can call up their buddies at these firms and get valuable insight and preparation for the process not available to the general public.
As an example, there's a Canadian college that places very well in banking and in buyside. It wasn't always like this. They had little to no representation on the street, not even in investment banking, until the ~2010 time frame. From that point on, each class provided extensive support to the classes below them. Their alumni in PE would prep the younger ones in banking. Today, this school's alumni are probably your most formidable competition in the buyside recruiting process, with wide representation across megafunds and top hedge funds.
It's an unfair advantage but that's just how the industry works.
If you don't have that advantage, you should engage us to level the playing ground.
Reason #4: The Highest IRR Investment You'll Ever Make
We're not cheap. But even our 10-hour package is less than what you make right now in a month to help you win a job that will pay ~$200-300K. In the case of Apollo and Centerbridge, that number is ~$400K.
This is not the cheapest thing you've ever purchased, but it'll offer the best returns.
You only have one shot to get the recruiting right. Let us help you.
Our Comprehensive Package
We only have so many consultants and each of us have limited capacity. We can't help the entire street. First come, first serve. Details of the package are here.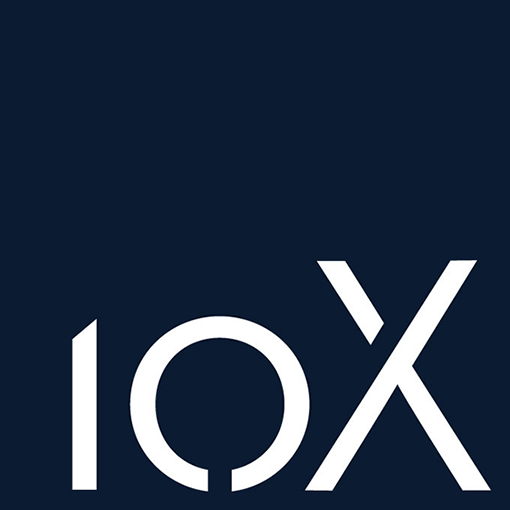 About 10X EBITDA
We are a small team composed of former investment banking professionals from Goldman Sachs and investment professionals from the world's top private equity firms and hedge funds, such as KKR, TPG, Carlyle, Warburg, D.E. Shaw, Citadel, etc. Our mission is to cultivate the next generation of top talent for Wall Street and to help candidates bring their careers to new heights. We're based in the United States, but we have expertise across Europe and Asia as well.