Here's a list of middle market investment banks.
The following list only includes the leading middle market investment banks. The US has hundreds, if not thousands, of independent M&A advisory firms serving the middle market. Same thing goes for Europe. Same thing goes for ANZ. We can't practically list out all of them, so only listing the market leaders.
American Middle Market Investment Banks
Auctus Capital Partners
BDT & Company – a firm that does middle market M&A advisory and PE investing
Berkery, Noyes & Co.
Cantor Fitzgerald
Citizens Financial Group – includes JMP Group
Cowen Inc.
DA Davidson
FOCUS Investment Banking
FT Partners
Harris William & Co.
Houlihan Lokey
Imperial Capital
Janney Montgomery Scott
Jefferies
Johnson Rice & Company
Ladenburg Thalmann & Co.
Lazard Middle Market
Lincoln International
Livingstone Partners
McColl Partners
Miller Buckfire
Montgomery & Co.
Morgan Keegan
Needham & Co.
Northland Securities
Oaklins DeSilva+Phillips
Oppenheimer & Co.
Piper Jaffray
Raymond James
Robert W. Baird & Co.
ROTH Capital Partners
Rothschild – Rothschild is middle market in the US, but elite boutique in Europe.
Sagent Advisors
Sandler O'Neill
Stephens Inc.
Stifel
Thomas Weisel Partners
Truist Securities
Tudor, Pickering, Holt & Co.
Union Square Advisors
Wedbush Securities
William Blair
WR Hambrecht
Canadian Middle Market Investment Banks
Agentis Capital
ATB Capital Markets
Beacon Securities
Blair Franklin
Bloom Burton
Canaccord Genuity
Capital Canada Limited
CCC Investment Banking
Cormark Securities
Echelon Capital Markets
Eight Capital
Evans & Evans
Firepower Capital
Geneva Canada
Gravitas Securities
Haywood Securities
INFOR Financial Group
Loewen, Ondaatje, McCutcheon & Company
Maxit Capital
NewPoint Capital Partners
Origin Merchant Partners
Osprey Capital
Paradigm Capital
Peters & Co.
Q1 Capital Partners
Robey Warshaw
Szymon Zephan Capital
Valitas Capital Partners
WD Capital
European Middle Market Investment Banks
Europe is home to many investment banks servicing the middle market. Europe is home to the world's Big 4 accounting firms (Deloitte, Ernst & Young, KPMG, PwC). Though known by their accounting and audit expertise, the Big 4 also provide M&A services to the middle market. Their transaction advisory teams compete directly with pure play M&A advisory firms and sometimes even with the larger bulge brackets.  Their M&A franchises are especially strong in Europe.
—
AGI Corporate Finance
Alantra
Arma Partners
Bryan, Garnier & Co
Carlsquare
Cenkos
Clairfield International
Clearwater International
Close Brothers
Deloitte
Dow Schofield Watts
Ernst & Young
EuroLand Corporate
FCF Fox Corporate Finance
Gleacher Shacklock
IMAP – International Mergers & Acquisitions Partners
KPMG
Mazars Group
Numis Corporation
PricewaterhouseCoopers
UCA AG
Zaoui & Co.
Australia & New Zealand
We decided not to call this section middle market investment banks. Frankly, we hesitated including some of the below firms on this page. In many ways, this is a "Rothschild" situation. Whereas Rothschild is a middle market bank outside of Europe, it's an elite boutique in Europe. Similar dynamics with some Australian investment banks (i.e. Barrenjoey, MA Financial Group) below.
—
Barrenjoey (backed by Barclays)
Cameron Partners
Clipperton
Eaton Square
Emerge Capital
E&P Financial Group
Ferghana Partners Group
Flagstaff Partners
Forsyth Barr
Henslow
Highbury Partnership
Jarden Group
J.B. North & Co
Kidder Williams
KippsDeSanto
Lewis Tucker & Co.
Luminis Partners (backed by Evercore)
MA Financial Group (backed by Moelis)
Murray & Co
M&A Partners
North Ridge Partners
Northington Partners
Oaktower Partnership
Tiaki Capital
For Further Reading
Investment Banking Email Format
Investment Banking Resume Template and Example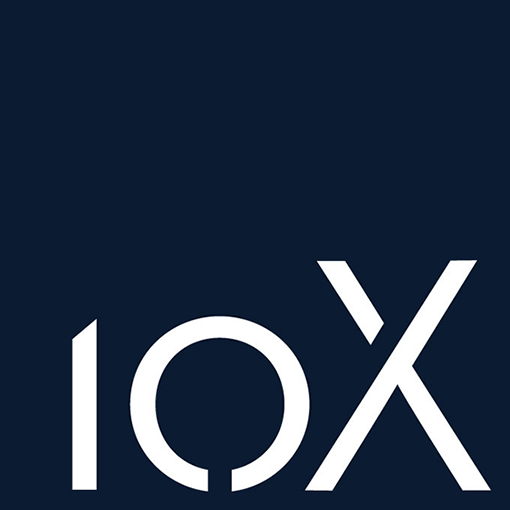 About 10X EBITDA
We are a small team composed of former investment banking professionals from Goldman Sachs and investment professionals from the world's top private equity firms and hedge funds, such as KKR, TPG, Carlyle, Warburg, D.E. Shaw, Citadel, etc. Our mission is to cultivate the next generation of top talent for Wall Street and to help candidates bring their careers to new heights. We're based in the United States, but we have expertise across Europe and Asia as well.