The 2022 on-cycle private equity recruiting process was a landmark season for us. Our interview coaching practice helped more clients get into megafunds than ever before. Now that the process is over, we'd like to share with you how the 2022 on-cycle process unfolded.
One of the reasons we started 10X EBITDA is to de-mystify the opaque buyside recruiting process. Our earlier article on the private equity recruiting process gives you a big picture overview of how things work. When we first wrote that article in October 2016, no other up-to-date articles existed at the time discussing the process. Now, in October 2021, we're going to complement that article by sharing the granular specifics of the on-cycle process. Similar to our earlier article, no other articles exist at the time of writing that chronicles the granular timeline and the exact actions taken by the different stakeholders in the on-cycle process.
Together, the two articles will show you the big picture and the specifics of the on-cycle recruiting process.
Setting the Scene for 2022 On-Cycle
Let's begin by defining the "2022 On-Cycle Private Equity Recruiting Process".
First of all, we name the year based on the year of the associate program's starting date. Hence, "2022" in this context means the recruiting process for private equity associate jobs starting in 2022. The candidates who participated in this process were primarily and mostly the Class of 2020 analysts and consultants. For the avoidance of doubt, these are the people who graduated and started their analyst program in Summer 2020. As a result, "2022" doesn't mean that the recruiting process took place in 2022. The process could've theoretically taken place in 2020, 2021 or 2022. Because there are so many possibilities, we name each cycle based on the year of the starting date. Be attentive to this because this is also how the headhunters talk about the cycles.
Secondly, "On-Cycle" is something unique to North America. No other region in the world conduct this highly chaotic and abrupt hiring process. Hence, if you're based outside of North America, you don't have to worry about "On-Cycle" or "Off-Cycle". You can just read this as American entertainment.
And finally, while we say "Private Equity Recruiting Process", it was certainly not private equity only. Hedge funds also participated in the process. For example, Anchorage Capital and Silver Point, two big fundamental-driven hedge funds, both interviewed candidates for 2022. However, the on-cycle process consisted of predominantly private equity firms. For the rest of this article, we'll continue to reference it as the private equity recruiting process. However, keep in mind that it also includes some big hedge funds.
Pre-Pandemic On-Cycle Process
Traditionally, first year analysts and consultants would work for at least 6-12 months before the on-cycle process begins. Peak Frameworks did a great job illustrating how the process timeline moved earlier and earlier. Back in the 2010s, it was already illogical to hire people who didn't even have one year of experience.
However, since then, the process began to creep up earlier and earlier. During the 2021 On-Cycle, PE firms thought it was a great idea to start giving offers two years out, right after the first years had hit the desk. You read that right. For the 2021 On-Cycle, first years started training in June-August 2019 and the PE firms gave them offers in September 2019. So fresh out of training, without any experience, the Class of 2019 analysts got their associate offers for 2021. What a brilliant idea! They probably learned it at Harvard Business School.
The on-cycle process was becoming so ridiculous that even the PE firms complained about it. Fortunately, we live in a world that has a magical way of restoring equilibrium. As everything else goes in this world, from the greatest to the smallest, things reverse when they become extreme. In 2020, the COVID-19 pandemic compelled the PE firms to delay 2022 On-Cycle, restoring equilibrium to the industry.
A Short Panic in 2020
COVID-19 spread across the United States in January 2020. Between January and July 2020, candidates were socially distancing themselves and finishing their senior year remotely. Anticipating a possible on-cycle kickoff in Fall 2020, clients engaged us during this period to advise them through the process.
In July 2020, SG Partners emailed first year investment banking analysts, inadvertently signaling the beginning of the process. SG Partners is one of the industry's premier headhunters, representing some of the world's largest alternative investment firms. Their team is very nice and warm towards candidates. In the emails, SG Partners asked candidates to provide information about themselves. It also informed candidates that it will schedule interviews with recruiters in the "coming weeks". This caused a major panic not only among candidates and the 10X EBITDA coaching team, but also among other headhunters. Not even the private equity firms wanted the process to kick off in August or September 2020. Thankfully, SG Partners quickly reversed course and stopped its outreach to first year analysts. It then clarified in explicit terms that it does not expect interviews to occur in the near future.
It became clear at that time that finally, the on-cycle process will be delayed. After this short episode, things returned to a period of peacefulness for an entire year. First year analysts focused on work. We focused on coaching. Private equity firms focused on closing deals. The year 2020 flew by and nothing major in recruiting happened until August 2021.
One-Off Recruiting Instances
We say "nothing major" here because there were one-off recruiting instances between July 2020 and August 2021. During this period, several firms interviewed first year candidates. This included not only private equity megafunds, investment banks' principal investing arms, but also big hedge funds. However, these were one-off instances and were not widespread. Some interviews were arranged via headhunters. Others were arranged directly by the investment firms, without informing the headhunters. In both cases, the parties involved wanted to interview select candidates in stealth without triggering other firms to interview.
2022 On-Cycle Stage 1: Headhunters Introduction Emails
The on-cycle process officially begins when headhunters send out their introduction emails. In these introduction emails, the headhunters do a few things.
First, they give a brief introduction about their firm. They write a short description about themselves and include a link to their website. Some headhunters will also tell you the names of their clients for on-cycle. For example, Gold Coast and Dynamics Search Partners specify their on-cycle clients in these emails to candidates.
Second, they ask candidates to provide information about themselves. This usually consists of two parts. One, provide your resume. Two, fill out their datasheet. Every headhunter has its own unique datasheet. These datasheets ask you for your name, contact information, work experience, compensation, and recruiting preferences. Most are very straightforward and would take ~15-20 minutes to complete each form. Headhunters seem to think their forms will only take ~5-10 minutes to complete. In reality, candidates take far longer because they need to carefully check their work.
Among all the headhunters, HSP has the most time consuming datasheet. To its credit, HSP is very forthright that its form will take quite some time. HSP's form asks you to rank preferences for every single one of its clients. Then it asks you to rank preferences for every type of strategy, every industry and every geography. Prepare to set aside ~40 minutes. You should take their forms very seriously. Trust us, the time you spend on HSP's form is worth it. HSP has a very impressive client list, including KKR, Carlyle, Warburg, and Vista.
On August 30 (Monday) and August 31 (Tuesday) 2021, the headhunters sent their introduction emails to candidates en masse. In a visibly coordinated effort, the headhunters contacted the first years at the same time.
This officially started the 2022 on-cycle private equity recruiting process.
2022 On-Cycle Stage 2: Headhunter Meetings
Headhunters don't send emails to ALL candidates at once. It's more of a rolling process, prioritizing the most competitive candidates. That's because firms don't interview all at once. The megafunds interview first and then the rest follow. Consequently, plenty of analysts didn't hear from headhunters until much later in the process. Some don't hear from headhunters until on-cycle is over.
After you submit your datasheet, headhunters will ask you to schedule a meeting with a member of their team. This is done online where candidates choose from a calendar of availabilities. Headhunters indicated to candidates that they don't want to meet until after Labor Day, September 6, 2021.
During the headhunter meetings, they will ask you about yourself and your recruiting objectives. This is a really important step of the process and impact the type of interviews you'll receive.
Historically, headhunter introduction emails and headhunter meetings take months. Even in the last 3 years when timeline moved up significantly, this outreach process took several weeks. However, we quickly realized that the 2022 cycle is very different from the previous cycles. Not only was it happening later than previous cycles, but it's also going faster.
Some Candidates Get Prioritized
The first sign that this process was progressing faster than historical years came on September 1. On September 1, two days after the initial outreach, headhunters sent follow-up emails to a small batch of candidates. They started chasing this small batch of candidates for resume, datasheet and meeting. The lucky candidates in this small batch were those in the top banks and top groups. These were candidates that the headhunters perceive as the most "competitive". After people returned from the Labor Day weekend, the pace really picked up. Headhunters wanted to schedule calls with these candidates immediately. Other candidates received the initial outreach email, but not the follow-up.
Some Candidates Get Deferred
By contrast, things were eerily quiet for some other candidates. Not only did they not receive these follow-ups, they didn't even receive the initial introduction emails. In a second sign that things were going to be faster this year, we noticed a strange behavior. Some headhunters were canceling and rescheduling many candidates' calls until much later in the process. They offered these candidates availabilities in late September and even in October. These candidates usually appear less competitive for private equity on paper, either due to credentials or some other variables. That's because private equity firms want to interview those they consider the best and most qualified candidates first.
The fact that some headhunters had to do this right from the get-go was very alarming. At this point, our coaching team is nearly certain that interviews are going to happen quicker than most people realize. Fortunately, we already prepared our comprehensive clients extensively over the past year so most were already interview-ready. We scheduled daily prep for clients to get them into the best shape going into the final stretch.
Don't Lose Hope
If you were offered availabilities later in the calendar, it doesn't mean you can't get a job at the megafunds. As you'll see later in this article, the megafunds were still interviewing weeks after the on-cycle interviews began. This is the good thing about the headhunters. They give a lot of candidates a chance. A lot of Goldman Sachs, Morgan Stanley, Evercore and Moelis candidates are shockingly unprepared and get rejected after interviews. This happens every year without fail. Even GS TMT and MS M&A has their share of analysts who simply just can't pass interviews. It doesn't do you any good if you're the first to interview but you're not prepared.
Here's our advice. Don't lose hope if you didn't get offered to speak with the headhunters right away. They'll give you a shot later in the process. Focus on interview preparation! This way, when you get your shot, you can put your best foot forward and convert it into an offer. Read our advice below on how to prepare.
2022 On-Cycle Stage 3: Pre-Interview Events
During the on-cycle process, it's customary for the headhunters to arrange pre-interview events for candidates. These pre-interview events include drinks, breakfasts, coffee chats, or simply calls and presentations. It's a "get-to-know-you" event between the firm and the candidate. The exact format varies from firm to firm. Some firms would host multiple types of pre-interview events in any given cycle.
For example, they could host an informational presentation, and then a virtual networking session, and then one-on-one meetings. During the 2022 On-Cycle, KKR emailed candidates to schedule calls. Warburg held coffee chats. Apollo had breakfasts. Sixth Street simply arranged way too many events. For other firms, such as Vista Equity Partners and Carlyle, the pre-interview events consisted of more formal assessments.
These pre-interview events allow firms to market themselves to candidates and to conduct an initial screen. This way, they can prioritize the best candidates for on-cycle interviews. They have to prioritize because they can only interview very few candidates during the highly condensed on-cycle window.
In a third sign interviews will happen soon, headhunters started pre-interview events at the same time as the headhunter meetings. While historically the two stages often happen in parallel, they don't both commence at the same time. The headhunter meetings usually happen first, followed by pre-interview events.
From September 4-13, 2021, the industry was filled with these pre-interview events. Getting invited to these pre-interview events DOES NOT indicate you will certainly get an interview. They just mean you're more likely to get an interview from the host firm.
Ten Days
Between September 4 and 13, candidates juggled regular work, interview prep, headhunter meetings, and hours after hours of pre-interview events. The headhunters essentially crammed headhunter meetings and pre-interview events into 10 days. In any other part of the world, this would take months. Even in North America's recent past on-cycles, it took weeks. But during the pandemic? 10 days.
It was a brutal 10 days for candidates undergoing the process. Their schedule was packed back-to-back. However, this brutality pales in comparison for what's coming on September 13, 2021.
2022 On-Cycle Stage 4: Interviews & Offers
September 13 (Monday), 2021 marked the commencement of the most important part of the process: interviews & offers.
In the afternoon of September 13, the headhunters called their top candidates. "Interview is tonight" was basically the gist of it. Advanced notice? Scheduling at a mutually convenient time? That's not the American private equity way.
The afternoon of September 13 became extremely chaotic. Apollo, TPG, Warburg, and others all started interviewing on the evening of September 13. The priority candidates' phones were constantly ringing with calls and texts. Emails flooded inboxes. Again, things were bifurcated. While the day was chaotic for this small batch of candidates, it was quiet for many others.
At around 7-8pm Eastern Time (ET), candidates began heading into interviews. From 7-8pm ET to 4-5am ET, candidates were in back-to-back interviews and case studies. You can see our practice cases here. The megafunds extended the first batch of offers this evening. The offers expire within a few hours or even on the spot. As a result, candidates don't really have the opportunity to shop it around. The on-cycle dynamics force candidates to decide quickly either to accept or decline the offer.
Interview Spots Fill Up Quickly
During the same timeframe (7-8pm ET to 4-5am ET), headhunters emailed and called candidates to schedule interviews for September 14. Uncertain that they'll receive offers from firms they're currently interviewing with, candidates rushed to line up interviews for September 14. And because things were moving very quickly, they had to reply immediately. Otherwise, the interview spots will be filled up. This means that interviews and offers during on-cycle are on a rolling basis. First come, first serve. Due to these dynamics, candidates had to juggle interviewing and scheduling the next day's interviews at the same time. Of course, you must do the scheduling without letting your current interviewer catch you scheduling other interviews. Talk about multi-tasking.
For these candidates, the evening of September 13 was extremely intense.
The Next Couple of Days
September 14 was equally hectic. Blackstone, Hellman & Friedman, L Catterton, Silver Lake and others also launched their interviews. Prestigious middle market private equity firms, such as Veritas and Sycamore, also jumped into the fray. The day's interviews started at around 7am ET and carried on until well past mid-night. For September 14 interviews, headhunters expanded invitations to a larger pool of candidates. Similar to what happened on September 13, the firms extended initial batch of offers on the same day.
This process continued over the next several days as firms extend more and more offers. By September 15 (Wednesday), things started to slow down. There was no longer as widespread of an urge to schedule interviews at 2-3am ET. However, things were still moving very fast and offers continued to be extended on the same day of interview. This continued into the weekend (September 18-19) and the following week (September 20-24). By the end of September 24, there was no longer widespread sense of urgency to schedule interviews for the weekend.
Things continued to slow down as days passed. By September 30, there's no longer urgency to extend offers on the same day of initial interview. Offers were still being extended at a very accelerated pace. However, it now takes at least 2-3 days for a candidate to go from first round to offer. Even at this much slower pace, it's still extremely fast! Normal job offers takes weeks.
Candidates Who Wait Until Last Minute Lose
As is the case every year, there are candidates who contact us during this time – AFTER interviews have begun. By then it's too late. We've been working with our comprehensive clients on preparation for more than a year! Making the matter worse is that during on-cycle, logistics consume all of your free time given how fast everything moves. When you're not interviewing, you're constantly communicating with headhunters on scheduling. As a result, there's no mental capacity or free time to prepare for interviews. So our advice is that you must be interview-ready before interviews begin. There's just no time to prepare after on-cycle interviews begin.
Not All Offers Were Given Out
While the private equity firms rushed to interview candidates, they didn't give out all their offers. For example, TPG was still interviewing candidates as of September 27, two weeks after September 13. Carlyle was still interviewing candidates as of October 18, more than a month after September 13. In addition, many top firms, such as CVC Capital and Permira, decided to wait and hire later in the process.
2022 On-Cycle Stage 5: Merge into Off-Cycle
Another thing that makes the 2022 On-Cycle unique is that it merged into off-cycle immediately. There's no clear cut-off point on when on-cycle officially ended.
In the last 3 years, on-cycle happened in the September to December of analysts' first year. That's 1-6 months after starting the job. On the contrary, firms that recruit off-cycle choose to wait until the candidates have more than a year of experience. Thus, there are several months of gap between on-cycle and off-cycle.
That's not the case with the 2022 On-Cycle. Because the 2022 on-cycle process occurred after candidates had obtained over a year of experience, it merged directly into off-cycle. Private equity associate programs start in Summer 2022. That leaves ~9 months for the private equity firms to hire their next class after September 13. There's not that much time left and so interviews will keep going from October 2021 to June 2022. As a result, the 2022 on-cycle process didn't have a clear ending date because it merged directly into off-cycle.
How to Prepare
The best advantage you can get in the process is to start your interview preparation early. Ideally, you start intensely prepare for the process at least 6 months in advance. For techncials and modeling, refer to the online finance course. For cases, refer to our guides. For more personalized advisory, refer to our coaching service.
Conclusion
This is the story of how recruiting played out for the 2022 Private Equity Associates. If there's additional interest, we can write about different candidates' anecdotal experiences.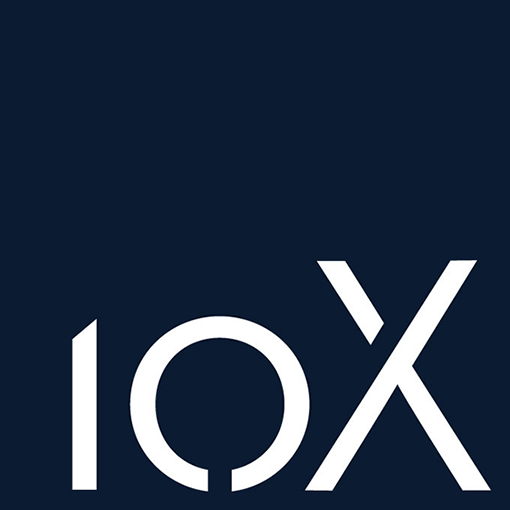 About 10X EBITDA
We are a small team composed of former investment banking professionals from Goldman Sachs and investment professionals from the world's top private equity firms and hedge funds, such as KKR, TPG, Carlyle, Warburg, D.E. Shaw, Citadel, etc. Our mission is to cultivate the next generation of top talent for Wall Street and to help candidates bring their careers to new heights. We're based in the United States, but we have expertise across Europe and Asia as well.